The Oakland Public Library has three Bike Libraries. If you find a Bike Library, you can get a library card, check out a book, or find out what events are coming up.
The first OPL Bike Library
was designed by
local builder
Kick Trailer
in 2013. It has two sides of cascading shelves to display books face-out while in motion. There is a custom shelf for a Bluetooth speaker. The pyramid structure opens up for storage.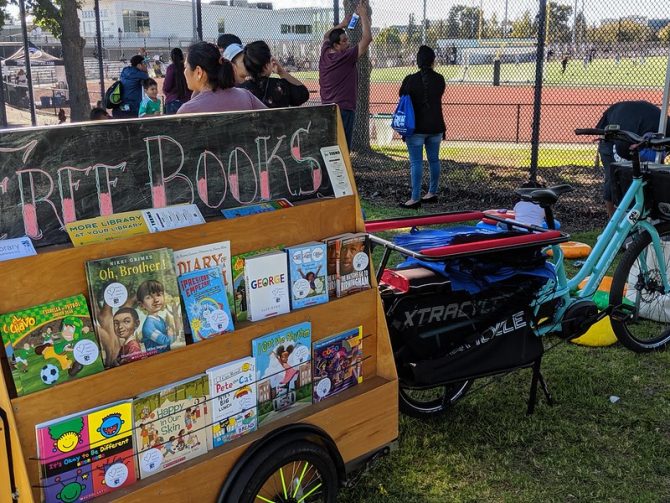 Want to Invite a Bike Library to Your Upcoming Event?
Supervising Librarian Mana Tominaga