Are you interested in making your own gifts for the holidays? Oakland Public Library can help! We have a broad assortment of craft and baking books for you. From soap making to jewelry making, paper crafts and gifts you can eat there's something for everyone -- even the cats! And if you don't celebrate any particular holiday you'll find plenty of projects to keep you busy during the winter months.
Skin Care and Candlemaking
101 easy homemade products for your skin, health & home : a nerdy farm wife's all-natural DIY projects using commonly found herbs, flowers & other plants / Jan Berry
The natural soapmaking book for beginners : do-it-yourself soaps using all-natural herbs, spices, and essential oils / Kelly Cable ; photography by Paige Green
Candlemaking the natural way : 31 projects made with soy, palm & beeswax / Rebecca Ittner
S

ewing
The sewists : DIY projects from 20 top designer-makers / Josephine Perry
Makery sewing : over 30 projects for the home, to wear and to give / Kate Smith
Crafty little things to sew : 20 clever sewing projects using scraps & fat quarters / Caroline Fairbanks-Critchfield
General Crafts

Lena Corwin's made by hand : [a collection of projects to print, sew, weave, dye, knit, and otherwise create] / [by Lena Corwin] ; photography by Maria Alexandra Vettese and Stephanie Congdon Barnes
Handcrafted Christmas : ornaments, decorations, and cookie recipes to make at home / by Susan Waggoner ; photographs by Dane Holweger
Kyuuto! Japanese crafts. Fuzzy felted friends/ by Saori Yamazaki
Paper Crafts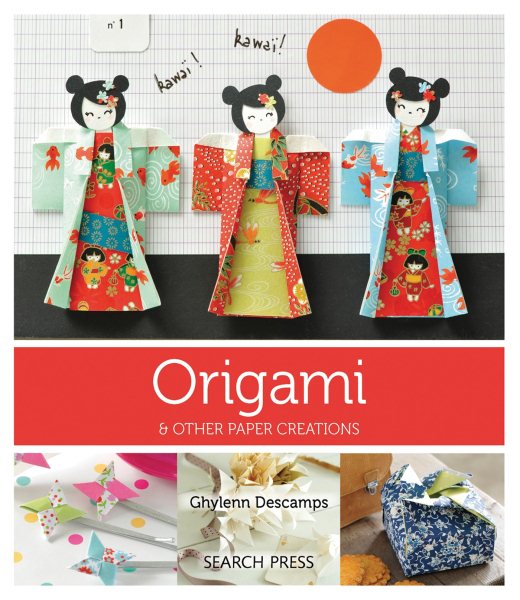 Origami & other paper creations / Ghylenn Descamps
PAPER CRAFTS : A MAKER'S GUIDE, Victoria & Albert Museum (COR)/ Ryan, Rob (FRW)
Tomoko Fuse's origami boxes : beautiful paper gift boxes from Japan's leading origami master / Tomoko Fuse ; [translated from Japanese by Sanae Ishida]
Jewelry Making
The big book of jewelry making : 75 projects to make
Bead-making lab : 52 explorations for crafting beads from polymer clay, plastic, paper, stone, wood, fiber, and wire / Heather Powers

Earringology : how to make dangles, drops, chandeliers & more / Candie Cooper
Baking

Holiday cookies : the ultimate chewy, gooey, crispy, crunchy treats / Alice Medrich
Holiday cookies : showstopping recipes to sweeten the season / Elisabet der Nederlanden ; photography by Erin Scott

Zingerman's Bakehouse / by Amy Emberling and Frank Carollo ; photographs by Antonis Achilleos
Got Cats?
Don't forget your feline companions! This book has patterns for cat toys and cat-themed projects for their humans.

Cattastic crafts : DIY projects for cats and cat people / Mariko Ishikawa