Miss chatting with your local children's librarians about their favorite books new to OPL?
Never fear, we've collected some of their recommendations below.
Celia from the Temescal Branch Library recommends In a Jar, written by Deborah Marcero.
"Published just before the pandemic separated friends and family, this book is a much needed ode to sharing moments together and the magic of love. When two rabbit collectors meet, they spend their days gathering the world around them in jars - everything from fall leaves to the sound of the ocean. The illustrations are dynamic and elegant, with delicate line work and bright glowing colors. The illustrator uses the passing of the seasons and the interplay of light and shadow to great effect, with small details spilling and floating across the pages evoking an everlasting connection that not even a long distance move can break."
Erica at the Rockridge Branch Library recommends Thukpa for All, which was published in late 2019:
"A group of Tibetan caregivers from a place very near Ladakh enjoyed sharing this unique story with their children: As blind Tsering walks along the mountain path from the temple to the home he shares with his grandma, he invites their neighbors to join them for thukpa - Ladakhi noodle soup, while demonstrating his ability to navigate his neighborhood, interact with members of his community, and help cook. Brightly colorful rural scenes of animals in the mountains give way to pitch black in a power outage, so readers experience momentary blindness - and Tsering experiences the trust & warmth from his community."
Lolade, from the Children's Room at the Main Library, recommends two new books that were published this summer, Stepping Stones, by Lucy Knisley, and You Matter, by Christian Robinson.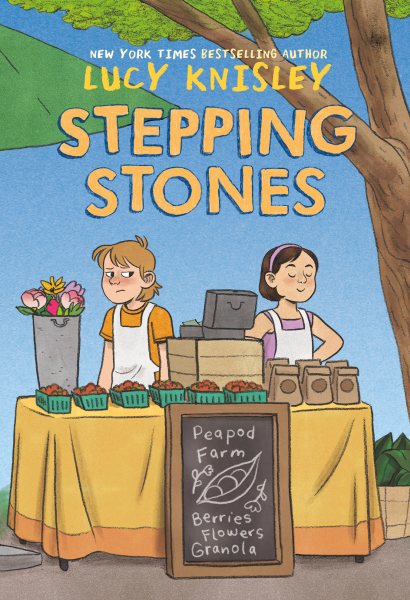 In Stepping Stones, Graphic memoir extraordinaire Lucy Knisley opens her first series for young readers. Based on Knisley's own childhood, young Jen moves from the city to a farm following her parents' divorce. Stepping Stones addresses the flaws in adults, sibling rivalry, and challenges to one's self-esteem. Jen finds joy in these new, even unwelcome, experiences. Full of heart."
"Christian Robinson gifts both young and old with You Matter. It brilliantly employs perspective, juxtaposition, and playful humor to validate and reassure. A seemingly simple book with thoughtful illustrations and a lasting message."
Margaret at the Asian Branch Library recommends three books published this year: Catch that Chicken by Atinuke, Ojiichan's Gift by Chieri Uegaki, and Snapdragon by Kat Leyh.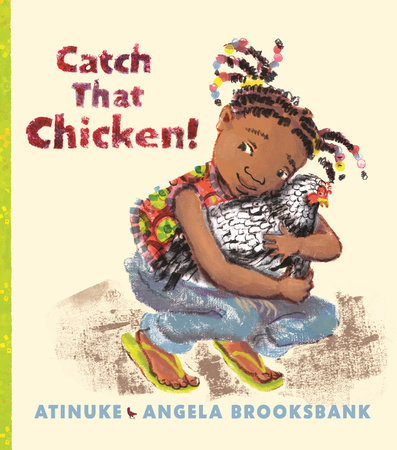 "Lami is the best chicken catcher in the village, but has she met her match? Colorful pictures on a white background make Lami's Nigerian village come alive on the page. The author and illustrator team's other two books are equally delightful: Baby goes to market, and B is for Baby."
In Ojiichan's Gift, "Mayumi and her grandfather love to work together in the rock garden that he made for her when she was born. But when Ojiichan grows too old to stay in his home, can Mayumi give him a gift as wonderful as the garden? This picture book shows readers how to cope gracefully with change and loss."
In Snapdragon, "Snap's neighbor Jacks is a little odd, but she's not really a witch... is she? This exciting, inclusive, and well-drawn graphic novel is perfect for 5th graders and up, especially for fans of the Witch Boy series, Lumberjanes, and The Deep and Dark Blue."
Mika at the Golden Gate Branch Library recommends Why Do We Cry? by Fran Pintadera, which was published in April of this year.
" 'Why do we cry?' a little boy asks his mother. Her thoughtful, poetic answer takes us on a journey through all the different kinds of feelings we have when we cry, normalizing and validating the experience of emotional reactions. A muted green and blue palette accompanies beautiful, simple text."
Quinn at the Montclair Branch Library recommends Monster and Boy by Hannah Barnaby, which has been on our shelves since this fall.
"This early chapter book is sprinkled with delightful teal images which playfully depict the comical caper of a boy and his monster. Be prepared to be tickled with glee as you explore a very special relationship between a young boy, and the monster who knows him best. Fearful readers need not fret over the mishaps which ensue; the first in a new series, this book is a whimsical tale to be enjoyed by child and grown-up alike."
Remy from the Children's Room at the Main Library recommends Are Your Stars Like My Stars? by Leslie Helakoski, which was published early in 2020.
"How does someone on the other side of the world see the night sky? What are the differences? What else do we have in common? This calming picture book reviews colors and the five senses and promotes empathy in young children. A callback to this summer's Global Society theme."
Interested in reading any of the titles listed above, be sure to request them and pick them up through Sidewalk Service.
For more of our staff's favorite books, check out Our Favorite Books of 2020 blog post.