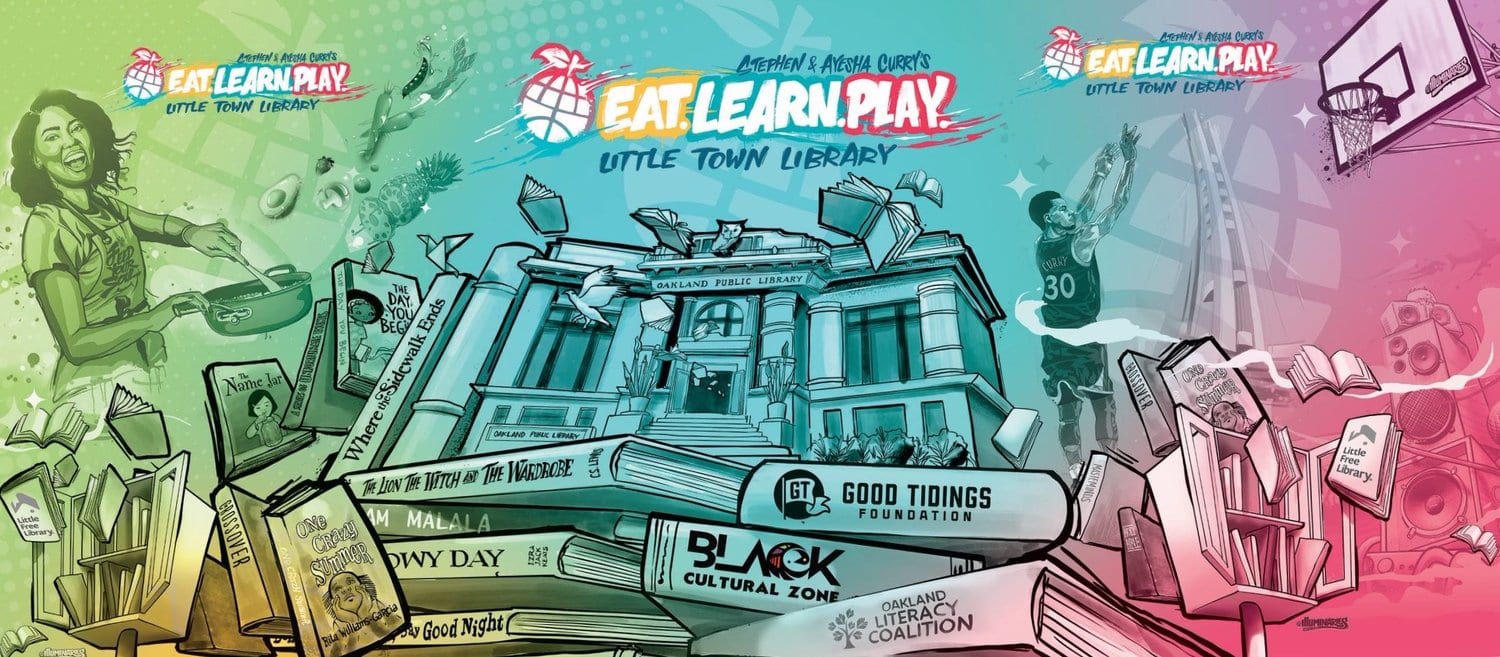 Little Town Libraries provide an amazing opportunity for Oakland Public Library (OPL) to partner with the Eat. Learn. Play. Foundation in promoting and supporting literacy across Oakland. Little Town Libraries is the foundation's newest program and part of a broad effort to promote literacy to kids and families in our community in a way that is fun, dignified, and approachable.
The foundation shares that this initiative is inspired by and in partnership with LittleFreeLibrary.org. The Little Free Library movement is a book-sharing concept that supports communities in creating fun, tiny libraries in front yards of homes and businesses for families to share books and develop their children's passion for reading.
OPL, along with the Oakland Literacy Coalition and the Black Cultural Zone, will work to oversee 150 Little Town Libraries throughout underserved communities in Oakland. That oversight includes helping select, coordinate, and equip ambassadors for each library. 
Together, partners will distribute more than 50,000 free books throughout the community with a focus on areas that have been historically under-resourced including flatland communities such as East and West Oakland, Fruitvale, and Chinatown with the aim of ensuring that Oakland kids can read anywhere and everywhere 
"We're thrilled to join this effort to get more free books into kids hands and homes.  The Little Town Libraries project aligns with our mission and helps us build on our work to inspire and support learning for Oaklanders wherever they happen to be," says Nina Lindsay, Oakland Public Library's Associate Director.
For those interested in becoming a Little Town Library Ambassador, please inquire here.
The Little Town Libraries features art by the Illuminaries, a Bay Area based collective of professional street art muralists and graphic artists.