You will meet a person who works at the library. Someone who works at the library will always wear a nametag. You can call them by their name! 
Teachers & Educators Page
We've got all the information you need about class visits, getting your students library cards, and books for your classes.
You will use a

library voice - no loud noises, please!

 

If you already have a 

library card

, bring it!

 

If you have any books to

return

, bring them with you. Library staff can show you where to put them.

 

Ask the librarian where to 

find

 the books you want.

 

Remember to 

check your items out

 before you take them home! You will need to bring your books back in three weeks.

 

Always

 listen to your teacher's instructions!

 

Ask a library staff member for help!
Borrowing books, movies, and toys is free! Although we have no late fines, items must be brought back.

 

You can also download movies and music online through the library's website!

 

You need to have a library card to borrow things or use the computer.

 

You do 

not

 need to have a library card to come to the library and play, hang out, or see a show. Anyone can come to the library whenever they want.

The library is for everyone.

 
Librarians can also do school visits!
They can read a story to your class, or talk about special things that are happening at the library.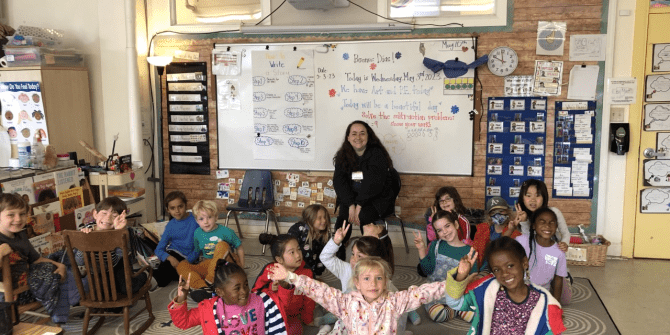 Your class can have a virtual visit from a librarian. 
It's fun to see someone new online! The librarian might read your class a story or sing a song. 
Teen librarians are excited to meet your class. We can demonstrate online resources, talk about books, tell what the library is doing right now, or talk about information-related topics like "fake news." You can also invite us to events or staff meetings to talk about how we are supporting schools, teachers, and students.
Online Learning (by Subject)