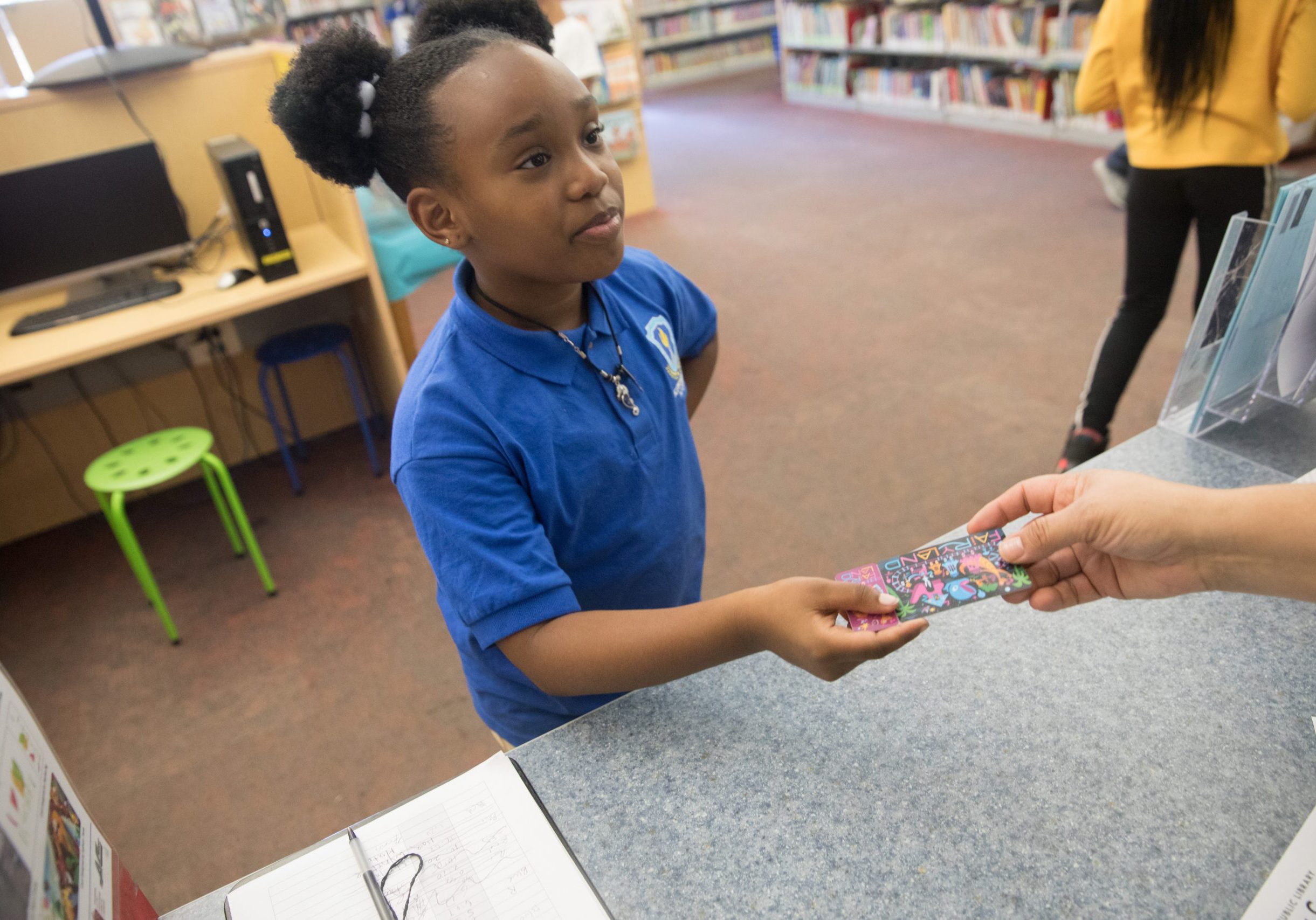 Teachers & Educators Page
We've got all the information you need about class visits, getting your students library cards, and books for your classes.
Help your students get or renew their library cards!
Library Card FAQs
When you request a class visit, please upload a class roster with your students' full names and birth dates. A staff member will follow up with you on next steps. 

Oakland Public Library cards are good at any branch of the OPL system.

 

There is no charge for new or replacement cards.
Students who have lost their cards do not need to apply again. They will need to confirm their address, phone number, and date of birth.
Encourage your students to return any books they may have at home!

You can verify your current Teacher Status with any of the following:

School or institution ID

School or institution paystub

CA family childcare home license

Affidavit of Private School

Letter of acknowledgement of homeschooling from a local school district (Oakland, Piedmont, or Emeryville)

There's no separate application for a Teacher Card. Fill out a regular library card application and visit the library or contact us to request teacher card status.

Teacher cards must be renewed every two years by showing proof of continued work as an educator.

Borrow print books for six weeks instead of three

Up to 30 holds at a time, instead of 15

 

eBooks and other digital materials cannot checked out for longer than usual with a Teacher Card.
Online Learning (by Subject)