Come visit us. We can't wait to see you!
Visit us in person. Visit us on the web. Join us on social media.
Read some books. Stream some music. Watch a movie. Play some games. Hang out. Volunteer. Come to an event. Find information you need. Do a project. Make some art. Learn something new. Share your talents. Help us make the library a welcoming happy space for all Oakland teens.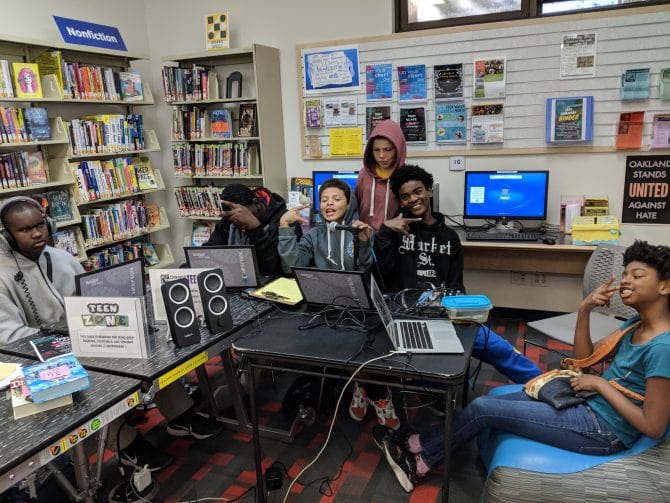 Apr 13th | 3:00pm - 4:00pm
Join us for a fun day of singing and dancing to your favorite tunes.
Find all the latest content for teens right here!
What would you bring with you to a deserted island for a month?
a notebook and colored pencils

0

a board game you can play solo

0
Content by OPL teens for OPL teens.