Visit us in person. Visit us on the web. Join us on social media.
Read some books. Stream some music. Watch a movie. Play some games. Hang out. Volunteer. Come to an event. Find information you need. Do a project. Make some art. Learn something new. Share your talents. Help us make the library a welcoming happy space for all Oakland teens.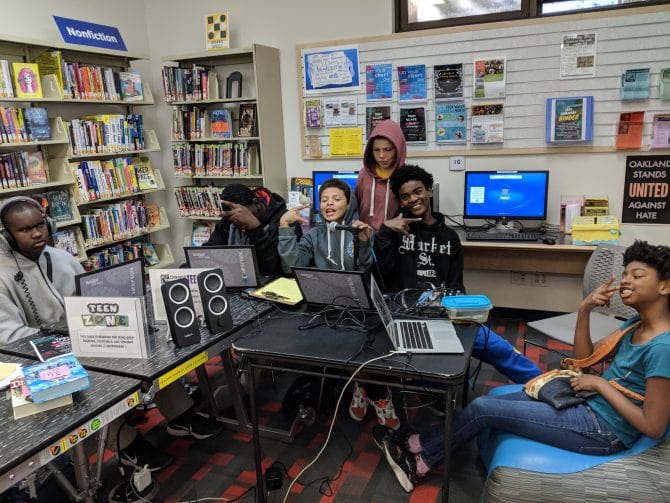 Featured Events
Dec 10th | 2:00pm - 3:30pm
Get ready to sharpen your wits and challenge our staff at the Winter Puzzle Challenge!
Dec 12th | 3:15pm - 4:15pm
Stop by the King branch every Tuesday for inclusive craft programs for all ages.
From Dimond Branch teen volunteer, Berlin. Find science fiction a bit challenging? Start here and find your way into it like he did.
Visual poem written and directed by three Oakland Youth Poet Laureate program poets reacting to 2023 DeYoung Museum Exhibit.
In the summer of 2022, teens at each branch created paintings on 4" x 4" canvases. Take a look at all the paintings!