Come visit us. We can't wait to see you!
Visit us in person. Visit us on the web. Join us on social media.
Read some books. Stream some music. Watch a movie. Play some games. Hang out. Volunteer. Come to an event. Find information you need. Do a project. Make some art. Learn something new. Share your talents. Help us make the library a welcoming happy space for all Oakland teens.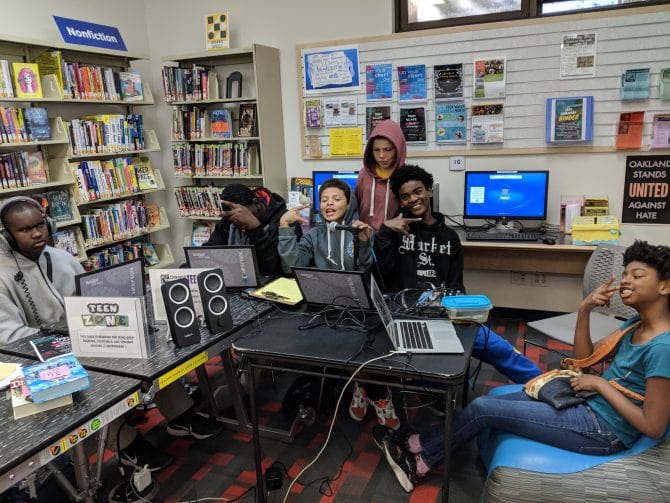 May 22, 2022
Nadia Elbgal, 18 years old, has been named the 2022 Oakland Youth Poet Laureate, winning a $5,000 college scholarship.
Find all the latest content for teens right here!
What's your favorite season?
We created an Adventurous booklist for you based on our last poll (check it out in Teen Reads). Now we're ready to create a booklist full of relevant reads for your favorite season. Which season will it be?
Content by OPL teens for OPL teens.