Volunteer as a Storytime Reader!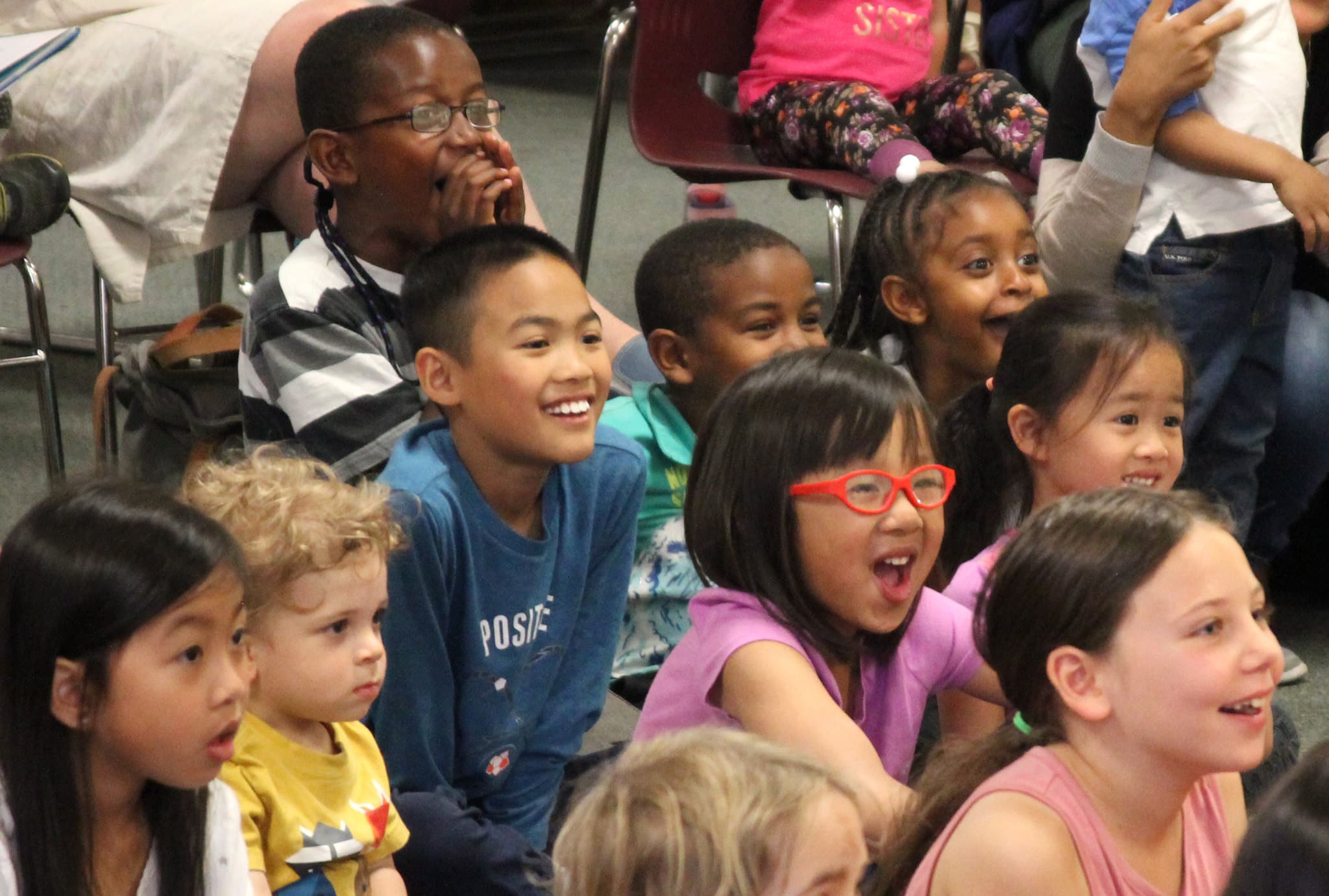 Books for Wider Horizons is a program that recruits, trains, and places volunteer story readers in preschool or childcare centers throughout the City of Oakland. Originally a partnership between the Oakland Public Library and the City's Youth Services, this program began in 1994 and has provided weekly story reading by volunteer readers to all Oakland Head Start Centers.
Supporting early literacy development and nurturing the lifelong love of reading for young children has been a major service goal for Oakland Public Library Children's Services. The Books for Wider Horizons volunteer readers support this goal by providing weekly reading experience to thousands of young children in Oakland.
Our volunteer readers come from all backgrounds and age groups, from students and seniors to professionals on their lunch breaks. Bilingual readers are able to provide multi-lingual storytime experience and also provide the needed language support at many centers where children speak English as a second language.
Story readers establish a close tie with the children they work with. Children often eagerly await weekly visits from their library volunteers. Story readers also help with other library outreach activities, and provide story reading at some Oakland Public Libraries.
Fall 2023 Training Information
Volunteers must be 18 years of age or older. After completing our training series (which takes place over six evenings and one full Saturday), our volunteers read aloud to children in partnering preschools throughout Oakland. Each volunteer does a weekly 20-25 minute storytime at an assigned preschool. Storytimes take place during school hours (weekdays, generally 9 am-3 pm).
We ask for a 6-month commitment from our volunteers--the idea is that you will get to know a classroom of kids and their teachers, and develop a relationship with them. As you get to know the kids, you will see how excited they are to have you visit them each week and share your love of reading.
We cover many topics in the training, all focused on how to create a fun and engaging storytime. The training is conducted by the Oakland Public Library's Children's Librarians, so they each bring a wealth of experience and creativity to the topics they cover, and the training is super fun!
Pre-registration for the training is necessary. All training sessions take place at the Cesar E. Chavez Library at 3301 E. 12th St. Suite #271
For more information or to pre-register for the training, please complete this short questionnaire, opens a new window, email Zully Batres at zbatres@oaklandlibrary.org, opens a new window, or call (510) 238-7453.
(Volunteers must attend all seven dates)
Wednesday, September 13, 6-8:00 pm
Thursday, September 14, 6-8:00 pm
Wednesday, September 20, 6-8:00 pm
Thursday, September 21, 6-8:00 pm
Wednesday, September 27, 6-8:00 pm
Thursday, September 28, 6-8:00 pm
Saturday, September 30, 10 am-5 pm