The Bike Fix
Bring your bike in and we'll help fix it. We do minor repairs and provide tools and some supplies. All are welcome for this free service.
We help support bike riders year-round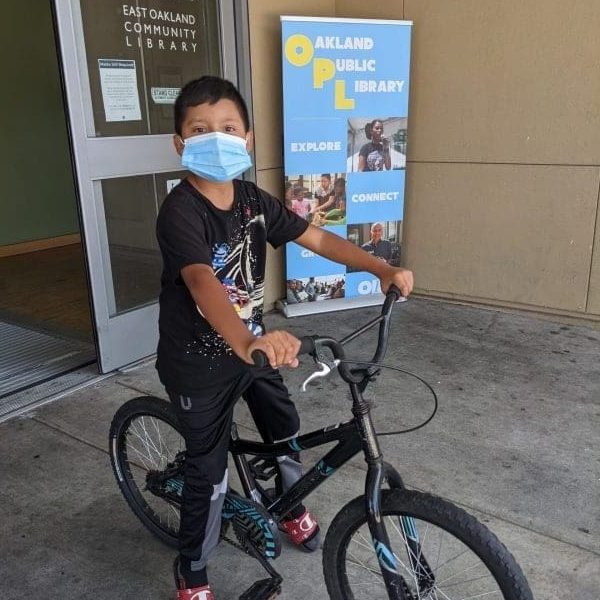 We have bike repair resources for riders. We have locks and pumps for you to use at almost every location. We even organize rides. If you're a biker, you'll find plenty to love at OPL.
We Bike Book Club
We Bike Book Club is a community of people who love to read, bike, and celebrate a more inclusive bicycling culture.