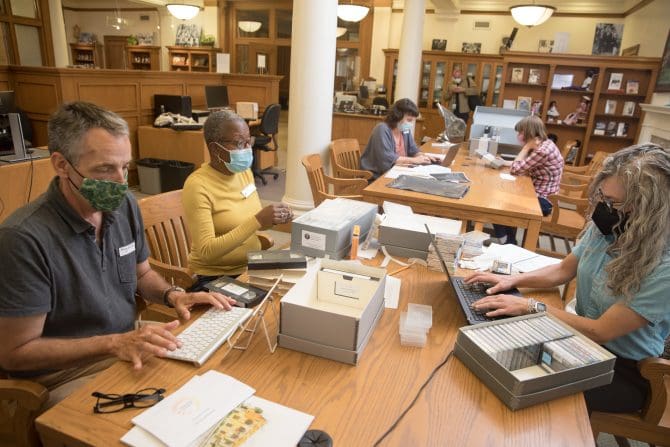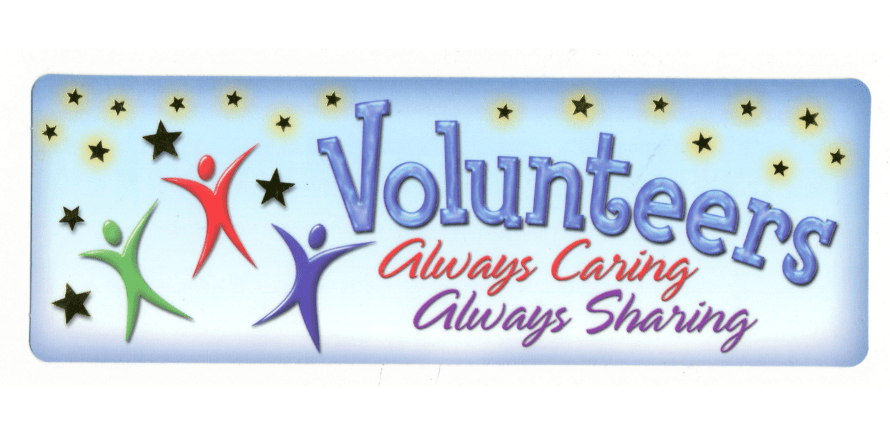 Thank you for your interest in volunteering with the Oakland Public Library (OPL)! This page lists current adult volunteer opportunities with OPL and some of our Friends groups. Teen volunteers (ages 13-17) can find more information on the Teen Volunteer page.
Tax Help at the 81st Avenue Branch: The East Bay Asian Local Development Corporation (EBALDC) is bringing their free tax preparation service to the 81st Avenue Branch (1021 81st Avenue) for the first time in 2023, and they are looking for volunteers to help at this location on Tuesday afternoons.
Many volunteer roles are available: tax preparation, client intake, interpretation and translation, savings coaching, and administrative. All training will be provided. This is a wonderful opportunity to make a positive impact in our community. For more information or to sign up, visit www.ebaldc.org/vita, opens a new window or contact volunteer@ebaldc.org, opens a new window.
Garden Volunteer at Lakeview Branch: Show your support for the library by helping the Lakeview Branch (550 El Embarcadero) maintain its lovely garden. We are looking for a few dedicated individuals to monitor and work on the site at least once/week for a minimum of 6 months. Tasks typically involve weeding, pruning, and light litter removal, and also occasionally involve planting and watering. To apply, please complete the OPL volunteer application.
Adopt A Spot volunteer: Through the Oakland Adopt A Spot program, the City of Oakland Public Works Agency provides a unique opportunity for individuals and groups to play an active and ongoing role in cleaning, greening and beautifying parks, creeks, streets, and other public spaces - including libraries! Public Works provides adopters with tools (on loan), debris pickup and technical assistance. Does your library already have an Adopt a Spot crew?  Come out and help on the following regular cleanup days:
Elmhurst Branch (1427 88th Avenue):  2nd and 4th Saturdays of each month from 9:15-10:15 a.m. In addition to picking up litter, this group also does light gardening as needed.
Main Library (125 14th Street):  every Monday (except for holidays and rainy days) from 9-10 a.m., starting outside the Children's Room on Oak Street.  RSVP to sdubois@oaklandlibrary.org  to ensure equipment is available for your use.
Books for Wider Horizons:  Do you love reading to kids, and want to foster a lifelong love of reading in children? OPL's Books for Wider Horizons, opens a new window program offers a unique volunteer opportunity: to read aloud to children at Head Start centers and other partnering preschools throughout Oakland. Volunteers present a weekly, 20–25-minute storytime to a classroom of children ages 3, 4, and 5. Storytimes take place during school hours (weekdays, generally 9 am-3 pm.)  A 7-session training series is offered each fall for new volunteers. To put your name on the interest list for 2023, please contact Zully Batres at zbatres@oaklandlibrary.org or (510) 238-7453.
Library Advisory Commissioner:  The City of Oakland's Library Advisory Commission, opens a new window makes recommendations to the Oakland City Council, provides citizen oversight of Measure Q and Measure D tax funds, and advocates on behalf of library programs and services. The Commission consists of 15 seats, appointed by the Mayor and Council. Public meetings are held on the last Monday of the month at 5:30 p.m. The LAC is actively recruiting new commissioners. The application and commission vacancy information can be found at: City of Oakland | Boards & Commissions (oaklandca.gov), opens a new window.
Opportunities with Library Friends Groups
The Friends of the Oakland Public Library exists to support the Oakland Public Library and the broader Oakland community. Do you have any skills or talent the Friends of the OPL can tap to support the Library? Perhaps you have experience or interest in social media, advocacy work or fundraising? To learn more or apply, visit this page.
Bookmark Bookstore weekend volunteers: The Friends of the Oakland Public Library are currently seeking volunteers to help out at the Friends' bookstore, the Bookmark, located in Old Oakland. Volunteers assist with a variety of tasks during a 3-hour shift, including: receiving, unpacking and pricing donations; shelving new books and culling old stock; keeping sections alphabetized; general store upkeep, signing up new Members, and ringing up book sales. As a bonus, volunteers get a 50% discount on all books! To learn more or apply, visit this page.
If you have any questions about these volunteer opportunities, please contact Sara DuBois, Coordinator of Grants & Volunteers, at sdubois@oaklandlibrary.org or 510-238-6572.