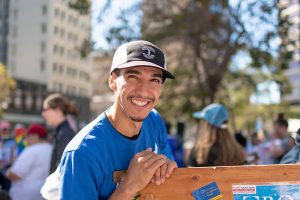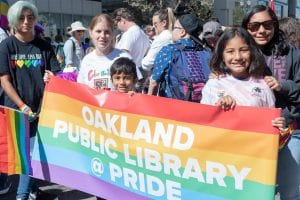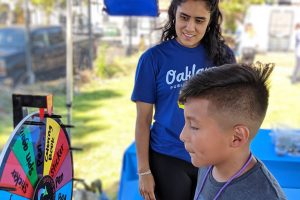 Interested in Inviting OPL?
The Oakland Public Library loves joining the community for various events around The Town. We enjoy pedaling out our Bike Library, setting up a special Library table to sign people up for cards, and spinning the prize wheel for participants at all kinds of gatherings.
We receive requests every month and we cannot make every event we're invited to (although we do try). In addition to staff availability, we consider:
A school, event, or community Group must be in or working in Oakland, Emeryville and Piedmont.
The community events or festivals have free or low-price admission.
At least three weeks' notice of your event is required.
We can book up to six months in advance.
We will do our best to accommodate as many groups or events as we can. However, not all requests will be able to be fulfilled.