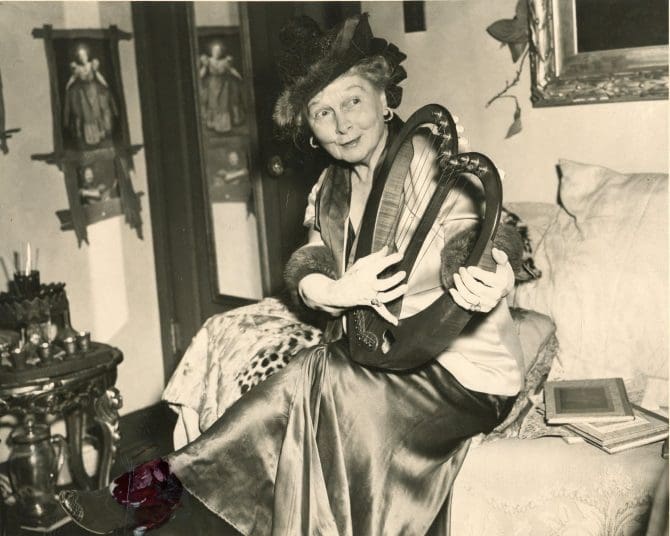 Primarily correspondence and photographs of longtime Oakland, California, resident Juanita Miller. Also includes handwritten and typescript notes on the annual productions she put on in Joaquin Miller Park's Woodminster Amphitheater to celebrate the literary legacy of her father, poet Joaquin Miller, drafts of her writings, and her applications for recognition as a Native Daugher of the Golden West and for her father as a Pioneer of California, blank postcards from a series she copywrited featuring her father and their life together at "The Hights," and two volumes of posthumous clippings relating to her father. Notable correspondents include her father, poet Ella Wheeler Wilcox, author and politician Robert B. Roosevelt, and lecturer George Wharton James. The photographs mostly date from her adult years, many showing her annual productions in Woodminster Amphitheater. 
Juanita Joaquina Miller was born in New York, New York, in 1880, the only child of poet Joaquin Miller and his second wife, hotel heiress Abbie Leland Miller. After her father's death in 1913, Juanita Miller continued living at "The Hights," dedicating the rest of her life to the arts and to relentlessly promoting her father's legacy and writings. She died in an Oakland convalescent hospital in 1970 after a brief illness.
(OHR MSS MILLER, JUANITA)
12 folders (.5 linear feet)
Go here for a more detailed list of this collection's contents. 
Available at Oakland History Center, Main Library.