National Poetry Month was launched by the Academy of American Poets in April 1996 to remind the public that poets have an integral role to play in our culture and that poetry matters.
Here at OPL, we always celebrate poetry, but in April we get to really put that on display!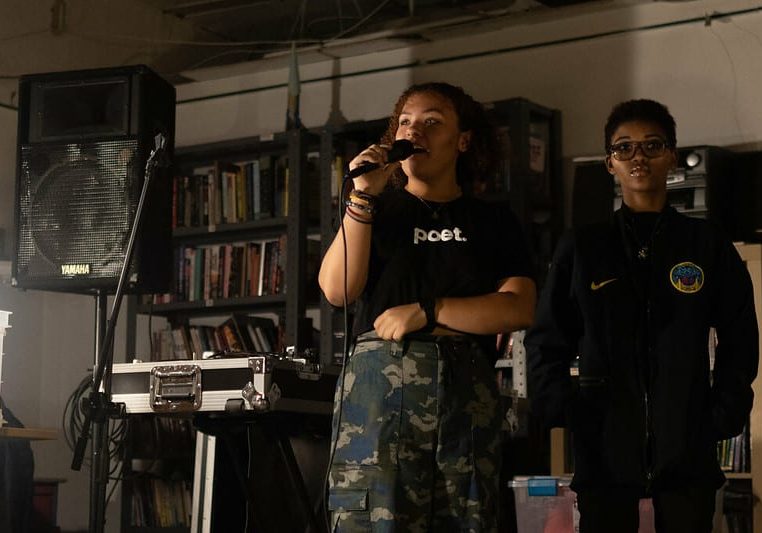 Jan 5th | 7:00pm - 8:30pm
Join us for exciting performances by Oakland Youth Poet Laureate (OYPL) Poets from 2023 & past years and apply for the 2024 OYPL program!
OPL Staff Share Their Words
Staff Poetry
In honor of National Poetry Month, we'd love to share some staff talent. Enjoy these poems written by OPL staff.
Staff Poetry Recommendations
Poetry Book Lists
Poetry can be found in Fiction or Nonfiction, in picturebooks, chapter books, and audio kits.
"Poetry is a political act because it involves telling the truth" -June Jordan
Oakland Youth Poet Laureate Performances
OYPL Performances
OYPL poets are able to perform, speak, host workshops, plan projects, & share their truths in many ways. See what they've accomplished!
Poetry Reads for All Ages