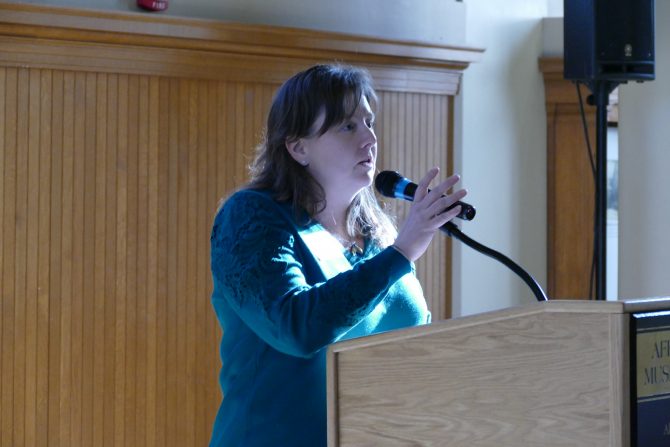 KTVU Live Interview (Video)
Oakland, CA – The Oakland Public Library is pleased to announce Jamie Turbak as Director of Library Services for the City of Oakland. Oakland City Administrator Sabrina Landreth confirmed the appointment on Friday, January 18.
Turbak was selected as the library's director following a national search. She had served as interim director since March 2018 following the retirement of previous director Gerry Garzón. She becomes OPL's 13th director since the City incorporated public library services in 1878.
Turbak will focus her attention to the expansion of library services in 2019, with the goal of developing system-wide policies and services that are most user-friendly for library patrons. Oaklanders recently passed Measure D, a $75 parcel tax that will generate an estimated $10 million per year for library services and operations.
"This is an incredibly exciting time for the Oakland Public Library and it is a deep honor to be the Director of Library Services in this vibrant city," said Turbak. "In 2019, we plan to have all library locations open more hours, improve our web-based services, embark on new partnerships with community organizations, and implement policy changes that will make the library more user-friendly. I'm proud to work alongside passionate, committed, and focused library staff who drive improvements in our service each and every day."
Turbak has worked in public libraries for more than 20 years. In 2001, she joined OPL as an entry-level, temporary part-time Library Assistant and has worked her way through the system as a Children's Librarian, Branch Manager, Supervising Librarian for Children's Services and the Main Branch, Administrative Librarian, Associate Director and most recently as Interim Director of Library Services.
Turbak graduated from UC Berkeley with a B.A. in English and earned her Master of Library Science from San Jose State. She began her career as an on-call library aide at Berkeley Public Library.
About the Oakland Public Library
The Oakland Public Library is a part of the City of Oakland in California and has been in existence since 1878. Locations include 16 neighborhood branches, a Main Library, a Second Start Adult Literacy Program, the Oakland Tool Lending Library, and the African American Museum and Library at Oakland (AAMLO). The Oakland Public Library empowers all people to explore, connect, and grow.