Please note: The Library Art Contest ended on November 15th, 2023. Check back in December for updates and announcements!
Celebrating African Americans and the Arts in Oakland
Oakland is gifted with a rich history of innovative Black artists who have shaped the cultural and political landscapes of the city. Black art and artists in Oakland have ignited social justice movements, brought families together in healing, and sparked joy in the hearts of countless people. This contest celebrates these invaluable contributions by highlighting literature, poetry, visual arts, music, theatre, and the performing arts. Additionally, in honor of the 50th anniversary of hip hop, a special category is dedicated to this groundbreaking art form.
This contest is a reminder of the indelible impact that Black art and artists have on our communities. Their work transcends the times, unifying people everywhere.
Artists of all ages were invited to submit their original works in one of these artistic categories:
Music: Celebrate Oakland's vibrant music scene and contributions of African American musicians.
50th Anniversary of Hip Hop:  Pay homage and celebrate the 50th Anniversary of Hip Hop and Oakland's trailblazers in the genre.
Visual Arts: Showcase the artists that reflect African American culture and the essence of visual arts in Oakland.
Theater and Performing Arts: Highlight the talents and contributions of African American actors, playwrights, dancers in the performing arts.
Literature and Poetry:  Celebrate African American authors, or poets and their literary works.
Created by Nikolitsa Paranomos, Graphic Designer. OPL for Promotional Purposes Only. 
Winning artists will have their art featured on a limited-edition OPL Library Card that will launch during Black History Month, February 2024.
The contest opened for submissions on October 15, 2023, and ended November 15, 2023.
Spread the word!
#OakLibraryArtContest
Please note: The Library Art Contest ended on November 15th, 2023. Check back in December for updates and announcements!
Eligibility:
The contest is open to all artists regardless of age or background in three age groups:
Children 5-12
Teens 13-17
Adults 18+
Artists under 13 will need signature of Parent or Legal Guardian to approve their submission.
Entry:
Submissions must be original works created by the contestant/ artist. Digital art is acceptable.
Each contestant may submit only one entry.
Submissions must be relevant to the chosen art category and theme.
Judging Criteria:
Entries will be judged based on creativity, relevance to the theme, and overall artistic expression.
Prizes:
Six winners two from each age category will be selected by a group of judges.
Each winner will have their work featured on the limited-edition library card and receive a framed copy of the card. Other prizes to be announced.
Notification:
Winners will be notified via email by December 15, 2023.
Winners will be featured on our social media pages and newsletters in January 2024
Submission Review:
Submissions that violate any copyright laws or contain offensive content will be disqualified.
Submission Deadline:
November 15, 2023
Specs for Artwork Submission:
Image Size: 3.375 X 2.125
Photographic image must be at least 300 DPI.
Decisions:
All decisions made by the contest judges are final.
Publication Rights:
By entering the contest, contestants grant Oakland Public Library the right to use their submissions for promotional purposes related to the contest and library.
Sidewalk ceremony that precedes the Black Filmmakers Hall of Fame Oscar Micheaux Awards ceremony in front Paramount Theatre Oakland, California, 1984, African American Museum & Library at Oakland Photograph collection, MS 189, African American Museum & Library at Oakland, Oakland Public Library.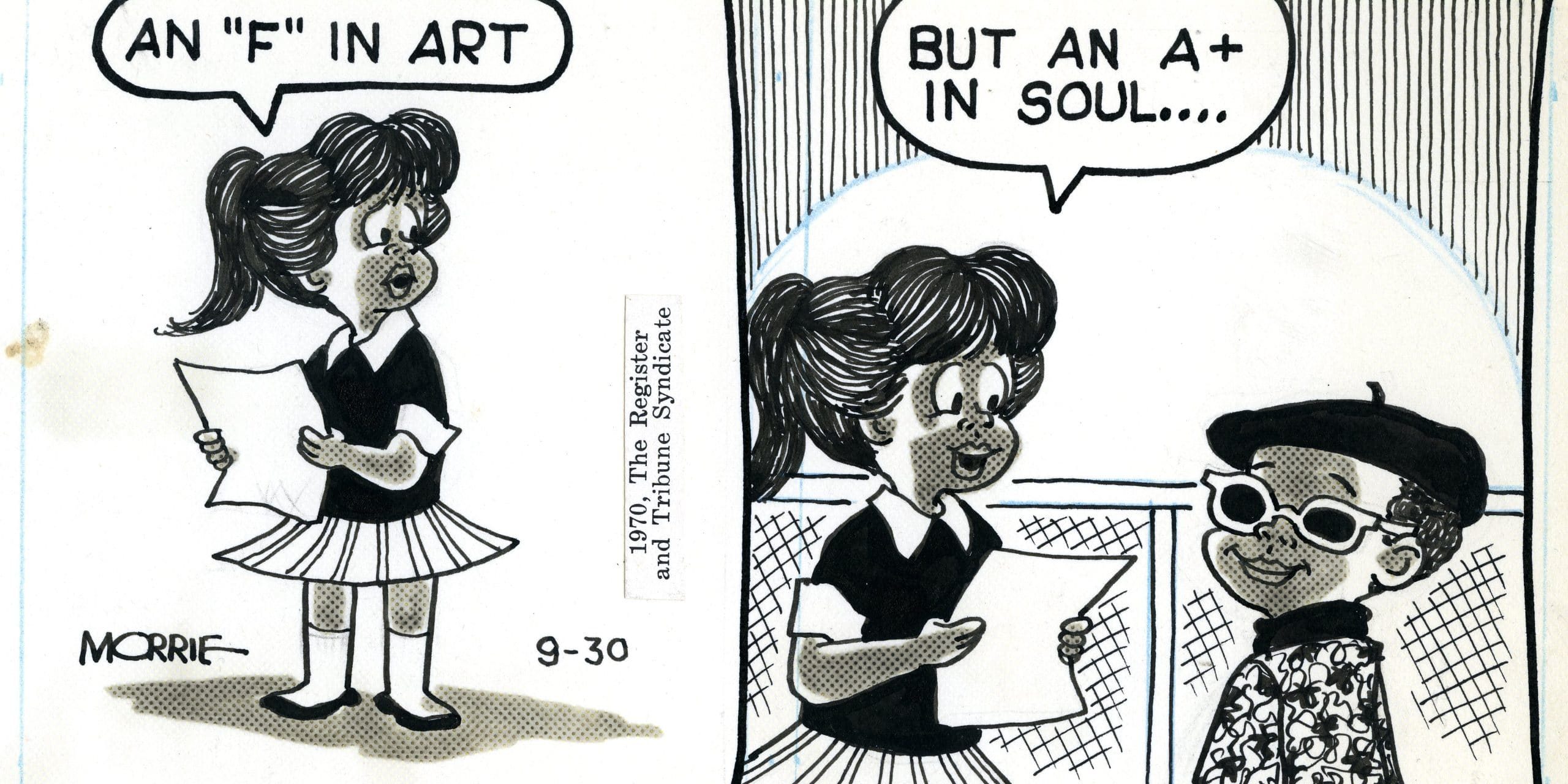 Wee Pals daily comic strip original, September 30, 1970, Morrie Turner Papers, MS 24, African American Museum & Library at Oakland, Oakland Public Library.