Howard Terminal has been in the news quite a lot in recent months as the potential new site for an Oakland A's stadium.
But what is Howard Terminal?
The short answer: it's part of the Port of Oakland.
The slightly longer answer: The Howard Company was founded by John L. Howard in 1900 and headed by his son Charles P. Howard from 1920-1978. The company originally imported coal to be made into gas. In 1978 the privately owned Howard Terminal was purchased by the Port of Oakland, and was eventually converted to a container shipping terminal. It was last used for container shipping in 2013, and according to the Port of Oakland's website the area is "currently used for vessel berthing, truck and container parking and depot operations, training of longshore workers and other logistics services that support Port operations."
Unfortunately, I can't look into the future to tell you whether Howard Terminal will eventually be transformed into a baseball stadium or not, but we can look back into its past thanks to some recently digitized photographs from the Oakland History Center's Oakland Harbor Collection on Calisphere: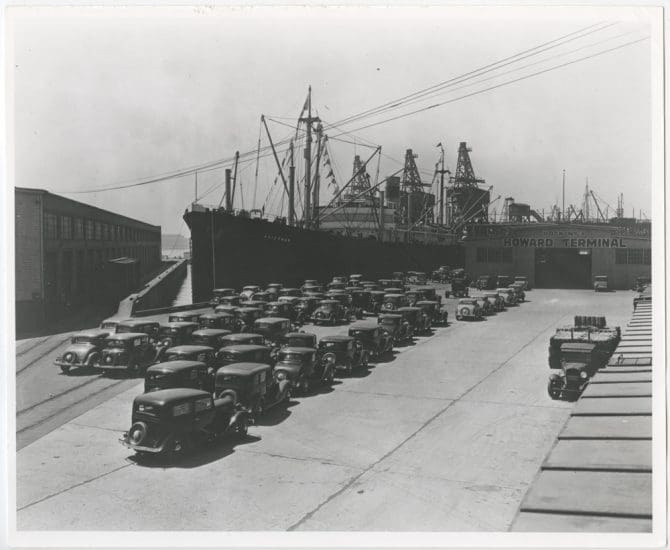 Want to know more? See more photographs from the Oakland Harbor Collection online here, and see many more photographs of the port, harbor, and other Oakland industries when you visit in person. Stop by the Oakland History Center to learn more about the Port of Oakland, Howard Terminal, baseball stadiums, and anything else you can think of.