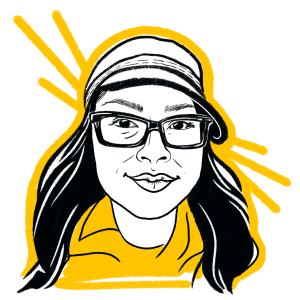 Meet Annabelle Blackman! Annabelle is a Children's Librarian currently working at the César E. Chávez Branch.
What made you want to become a librarian?
I actually came to librarianship by way of barista work. In my last year of undergrad, I interned for non-profits in Grants and Development but absolutely hated being in a cubicle all day. My lightbulb moment was filling out the Library Aide exam and realizing that libraries had a similar dynamic around customer service and curating safe spaces to thrive, be creative and meet people. But even better, libraries are public and FREE!!!! . . . This piqued my curiosity regarding the field, and my college professors helped me learn more about it by setting up informational interviews. Almost 20 years later, I'm still in the game. Public spaces are slowly disappearing and I'm happy to be part of shaping ours.