Created by Nikolitsa Paranomos, Graphic Designer. OPL for Promotional Purposes Only. 
Submission Deadline: November 15, 2023
Image Size: 3.375 X 2.125
Photographic image must be at least 300 DPI.  
Submissions that violate any copyright laws or contain offensive content will be disqualified.
Thank you for your interest! The Library Card Art Contest has closed. If you have any questions, please contact Tarshel Beards: TBeards@oaklandlibrary.org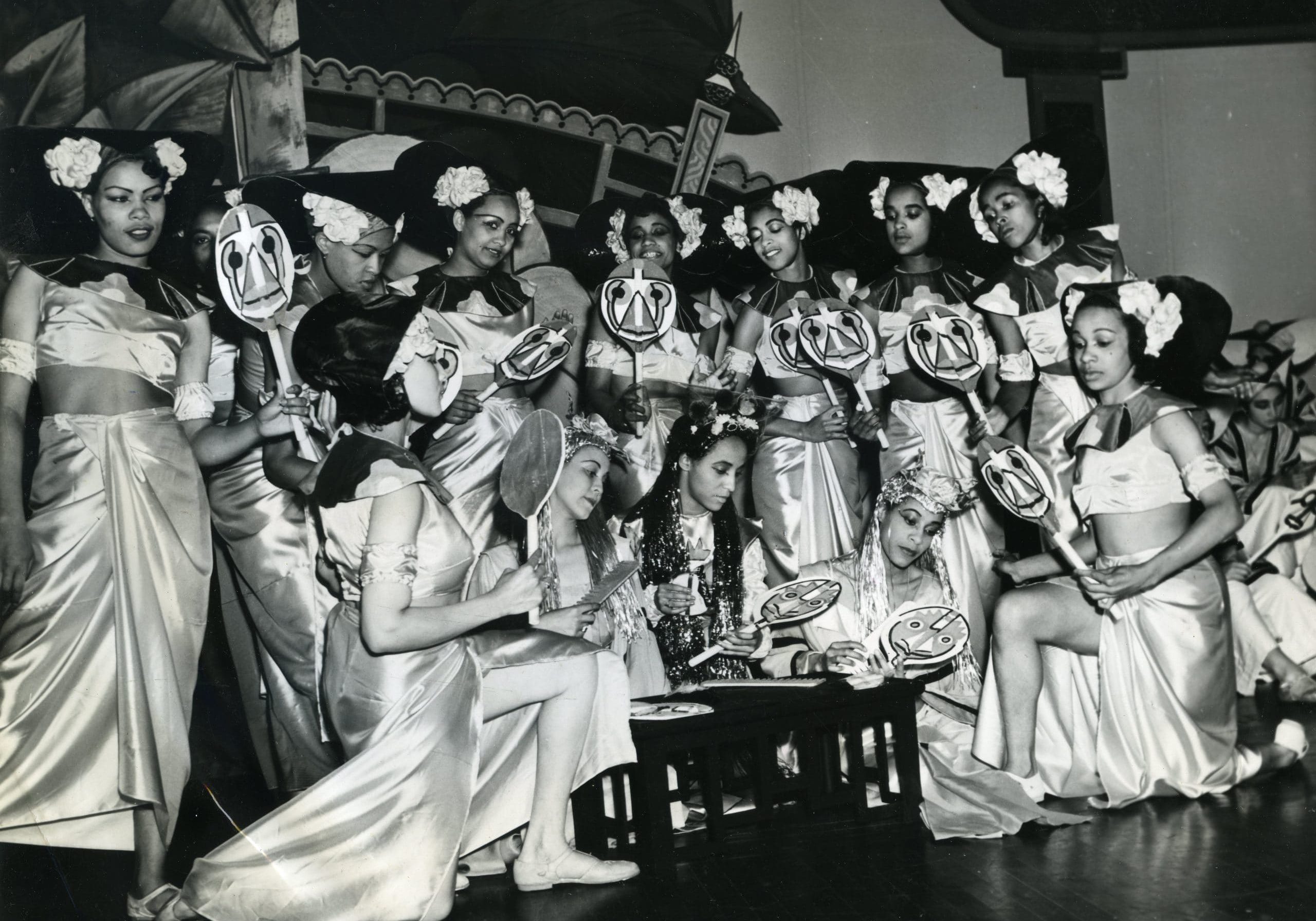 Scene from The Swing Mikado at the Federal Theatre [on] Treasure Island, 1939, Marcus Hall papers, MS 22, African American Museum & Library at Oakland, Oakland Public Library.