This the the one day of the year you can walk into any public library in Oakland (and most comic book stores) and walk out with a free comic book! While comic book readers are reacting like this: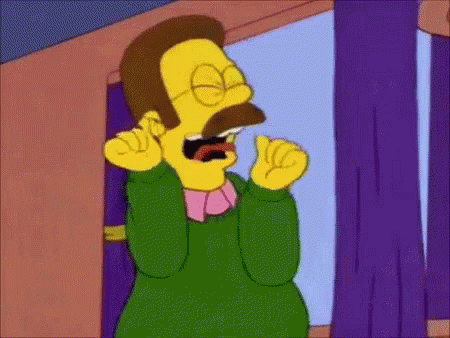 Many more readers are reacting like this: 
Let's be honest, many folks are not comic book readers.  For some it is just a preference.  But for others it is a preference is based on myths and false information about the value of comic books. Allow me the time to address some of these myths and explain why comic books are worth celebrating:
Myth #1: Comic Books are just for kids. 
Although many of the Marvel/DC-based movies you have seen on the big screen have adapted their storylines to be family-friendly; many of our favorite comic book characters, titles, and origin stories are most definitely for older (aka more mature) audiences. Come to visit our selection of free offerings and figure out what title is best for you and your family. FCBD offerings make this really easy, just look for the headers at the top of the title page. 
| | | |
| --- | --- | --- |
| GREEN HEADERS: All Ages/ Everyone. Appropriate for children, teens, and adults | BLUE HEADERS: Teen(+).  Appropriate for teens and readers 13+ | RED HEADERS: Mature.  Appropriate for mature audiences or 18+ only |
Here at the Oakland Public Library we generally strive for a balance between green and blue headers with our FDBD offerings so everyone can find something to enjoy. 
Myth #2: Comic books are "bad " for kids and they are a waste of time to read.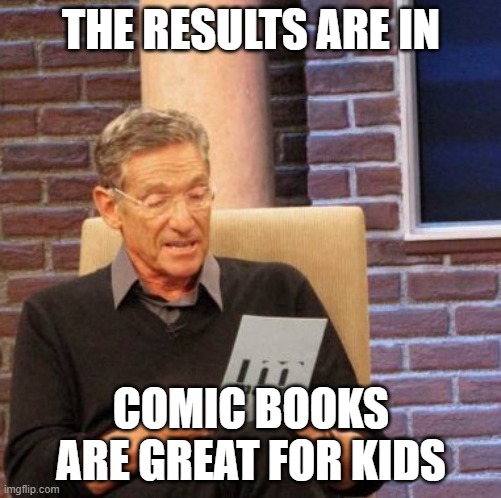 I can argue the educational merits of comic books for hours. I won't in this post. But I will argue that any amount of time spent reading is not time wasted. Reading is not just for homework; it's supposed to be fun. Having fun while reading is important if we want to develop lifelong readers. Comic books are a librarian-approved recreational reading option. Join us and read a comic book for fun or to learn something. We have both kinds.
Myth #3: Comics are not diverse.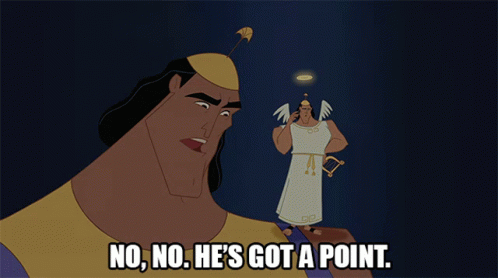 There are diverse comic books and characters to enjoy if you know where to look. While the well-known comic-book universes (Marvel and DC) are not as diverse as they should be, their major content creators are working on diversifying their characters and storylines. In the meantime, you can explore other artists and genres who write wonderful stories with BIPOC characters. This suggested reading list of Black Comic Superheroes to get you started. You can also explore Manga (that's Japanese anime) and other stories written by authors from other countries. Come to the library and ask your librarian for some reading suggestions. 
If you are looking for a comic book event that also celebrates diversity join us at Liberation Park on May 7, 2022. Hosted by AfroComiCon, the library will have a table with a craft project to enjoy, and more comic books to give away.
I hope I have dispelled some myths about comic books and encouraged you to give them a try. I want you to be as excited as I am about them. I look forward to seeing you on Saturday.