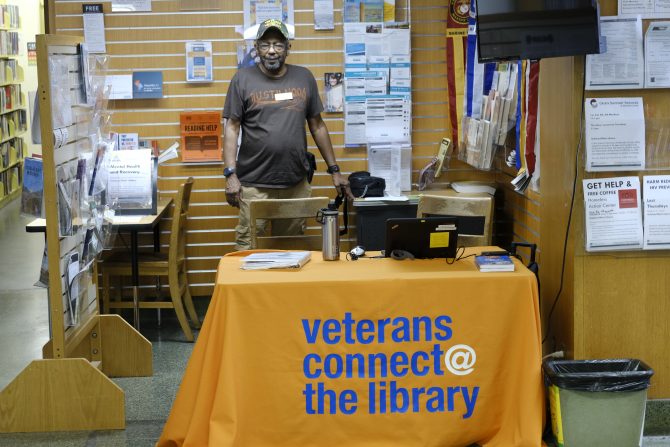 The Main Library has a Veterans Resource Center in the lobby. You can find books and information for veterans and their families about benefits for education, health, employment, housing, and more. Trained staff and volunteers are also available to help during scheduled hours.
Local Organizations
The Veterans Community Media Network's mission is to show our veterans the possibilities of improving the quality of their lives.
Health and social services, financial support, housing, legal services, employment and advocacy
Operation Dignity provides shelter, transitional housing, and supportive services to help veterans.