Meet the Oakland Youth Poet Laureate Judges
We are very grateful to all our past judges for their time and their dedication to Oakland youth.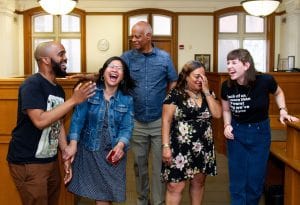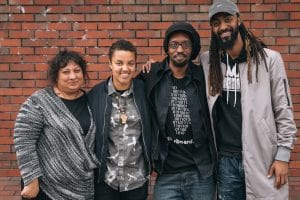 Each year five judges work together to select the Oakland Youth Poet Laureate.
Our judges represent a diverse group of experts from literacy, arts, and educational organizations as well as local celebrity authors, artists, and activists.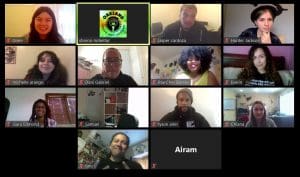 Past judges have included U.S. Poet Laureate Juan Felipe Herrera, poets and playwrights Chinaka Hodge and Aimee Suzara, community organizer and Poetry for the People alum Maria Poblet, literary journal editor Kiala Givehand, NAACP image award nominee Arisa White, KQED Columnist Pendarvis Harshaw, award-winning writer MK Chavez, former Oakland City Councilmember Wilson Riles, Hip Hop for Change Founder and Executive Director Khafre Jay, author, musician, educator, and community organizer Tyson Amir, former Oakland Youth Poets Laureate and Finalists, as well as many other local authors and community leaders.
Meet the 2021 OYPL Judges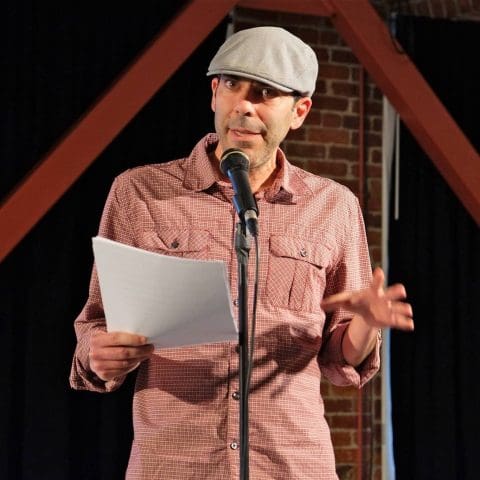 Cyrus Armajani teaches reading and creative writing to youth who are incarcerated.
He is a Jefferson Award recipient for his literacy work in the juvenile justice system and a Pushcart nominee.
His poems have appeared in Blue Collar Review, Matter: A Journal of Political Poetry and Commentary, Poetry Magazine, and 100 Days Action, among other publications. Benefits of Doubt (Nomadic Press, 2016) was his first book.
Cyrus is Iranian-American and lives in Oakland, California with his wife and two sons.
Zoe Dorado, from Castro Valley, CA, is a 17-year-old Filipina-American spoken word poet and musician.
Having played the drums for over eight years, she is interested in how rhythm and meter unfold themselves into poetry and the way storytelling integrates itself into different art forms.
She is the 2021 Inaugural Youth Poet Laureate of Alameda County and is part of both the Bayanihan Youth Group of Filipino Advocates for Justice and SPOKES. She runs writing workshops in collaboration with various associations in the Bay Area.
Her work has been published in magazines, filmed for healthcare workers from the labor union SEIU-UHW, included in the Bigger Picture Project's "Survival Pending Revolution" campaign, and performed in San Francisco's City Hall to her Lola's kitchen.
Shanga Goman is a poet and rapper from Oakland, CA.
He has a Bachelor's Degree in Creative Writing and an MFA in Poetry from Columbia University. An alumnus of the Oakland Youth Poet Laureate Program, he reached the CUPSI finals with the Barnard/Columbia Poetry Slam Team in 2019.
Writing is his passion; the pages in his notebooks have always given him a space to reflect, release, and heal.
Amy Sonnie is a librarian, activist, and author.
Her widely acclaimed anthology, Revolutionary Voices, introduced the country to a rising generation of queer and transgender youth activism when it was first published 20 years ago. Amy's second book, Hillbilly Nationalists, Urban Race Rebels and Black Power, explores inspiring multiracial alliances and working-class feminism in poor white communities during the 1960s.
Amy is co-founder of MediaJustice and currently works in nonprofit communications.
For more than a decade, Amy served as a public librarian leading equity initiatives and award-winning youth leadership programs. She co-founded the Oakland Youth Poet Laureate program with Hodari Davis in 2011.
Pete Villaseñor is a librarian, artist, and  lover of poetry.
He has been working for Oakland Public Library for 27 years and has spent the last 15 years as the Branch Manager at the César E. Chávez Branch.
He is also a full-time artist, painting with acrylics at his home studio in our beautiful Town of Oakland. Although he was born and raised in San Antonio, Texas, the Bay Area has been his home for the past 28 years.
Pete loves serving his community and ishonored to serve as a judge for our next Oakland Youth Poet Laureate.