Meet the Oakland Youth Poet Laureate Judges
We are very grateful to all our past judges for their time and their dedication to Oakland youth.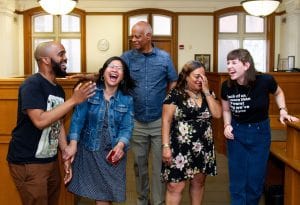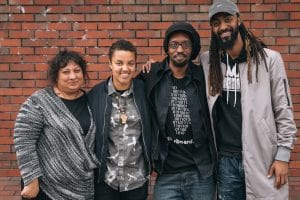 Each year five judges work together to select the Oakland Youth Poet Laureate.
Our judges represent a diverse group of experts from literacy, arts, and educational organizations as well as local celebrity authors, artists, and activists.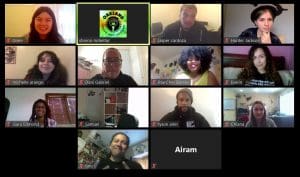 Past judges have included U.S. Poet Laureate Juan Felipe Herrera, poets and playwrights Chinaka Hodge and Aimee Suzara, community organizer and Poetry for the People alum Maria Poblet, literary journal editor Kiala Givehand, NAACP image award nominee Arisa White, KQED Columnist Pendarvis Harshaw, award-winning writer MK Chavez, former Oakland City Councilmember Wilson Riles, Hip Hop for Change Founder and Executive Director Khafre Jay, author, musician, educator, and community organizer Tyson Amir, former Oakland Youth Poets Laureate and Finalists, as well as many other local authors and community leaders.
Meet the 2021 OYPL Judges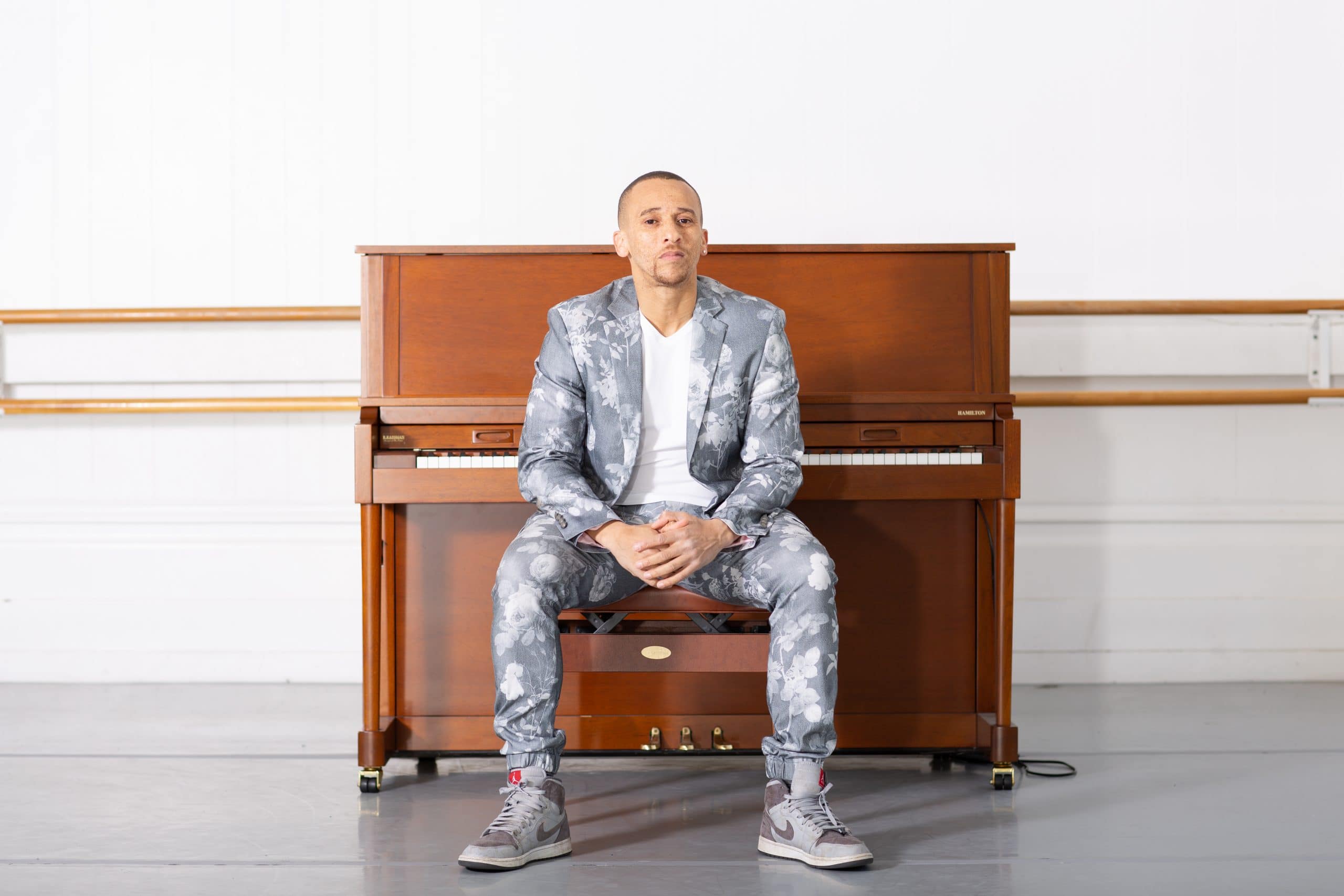 Kev Choice, opens a new window is a pianist, M.C., producer, composer, educator, and activist from Oakland, CA.
He has worked and toured the world with a variety of accomplished artists and in 2010 began to focus more on his own band, Kev Choice Ensemble. He has produced 5 solo albums, including his most recent work Social Distancing, an album created in the first month of shelter-in-place. He has collaborated on projects with both the Oakland and San Francisco Symphonies. Kev is on faculty at Oakland School for the Arts as well as teacher in residency at other schools in Oakland. He serves on Oakland's Cultural Affairs Commission as Vice-Chair.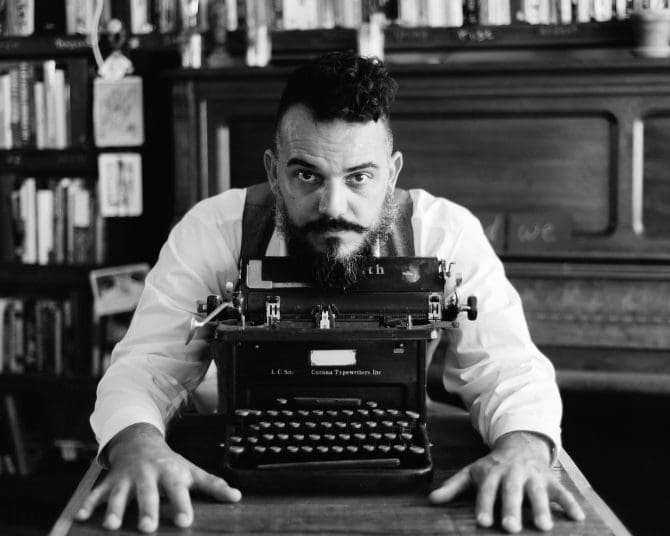 J. K. Fowler, opens a new window is the founder and executive director of Nomadic Press, opens a new window, interim executive director of Seeds of Awareness, opens a new window, sits on the City of Oakland's Cultural Affairs Commission, opens a new window, and the boards of the Oakland Peace Center, opens a new window and North Atlantic Books, opens a new window. He has taught anthropology and sociology at Rutgers University and has guest lectured at Mills College. He has been published in a wide range of publications, has performed across the Bay Area and Brooklyn, and has been featured in a number of radio shows and podcasts. He is the recipient of the 2016 Alameda County Arts Leadership Award and travels with a Kelpie named Stella. He is working on a book tentatively titled Making Space.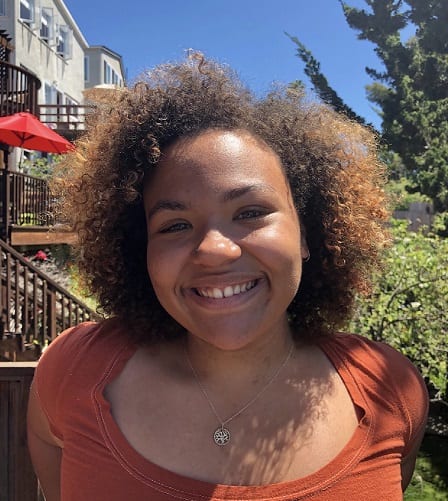 Leila Mottley, opens a new window is an author born and raised in Oakland. Leila was the 2018 Oakland Youth Poet Laureate and has been published in various journals and anthologies, including the New York Times. Her debut novel, NIGHTCRAWLING, will be published in early 2022 with Knopf.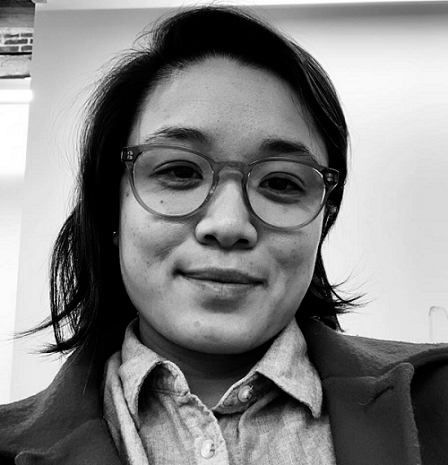 Tash H. Nguyen is the Program Manager at Restore Oakland., opens a new window They were born and raised in San Jose and bring their lived experience to community organizing as a young person funneled through the school to prison pipeline. They lead Restore Oakland's political campaigns and oversee restorative economics and restorative justice programs. Tash brings over a decade of experience organizing in movements against policing and imprisonment. They proudly serve on the board of The REAL People's Fund. When they're not organizing, you can find Tash hiking in the Oakland hills, chowing down on noodles, and nerding out over music and poetry.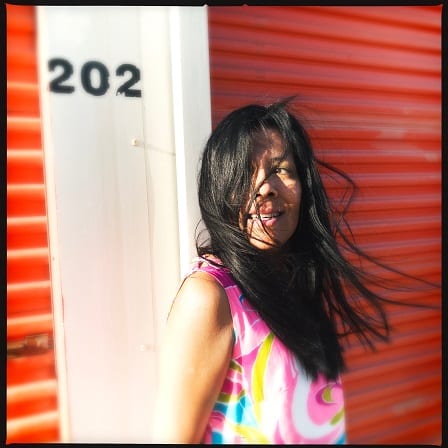 Maw Shein Win, opens a new window is a poet, editor, and educator who lives and teaches in the Bay Area. Her poetry chapbooks are Ruins of a glittering palace (SPA/Commonwealth Projects) and Score and Bone (Nomadic Press). Invisible Gifts: Poems was published by Manic D Press in 2018. She was a 2019 Visiting Scholar in the Department of English at UC Berkeley. Win is the first poet laureate of El Cerrito, California (2016 - 2018), and her new full-length poetry collection is Storage Unit for the Spirit House, opens a new window on Omnidawn. She often collaborates with visual artists, musicians, and other writers.