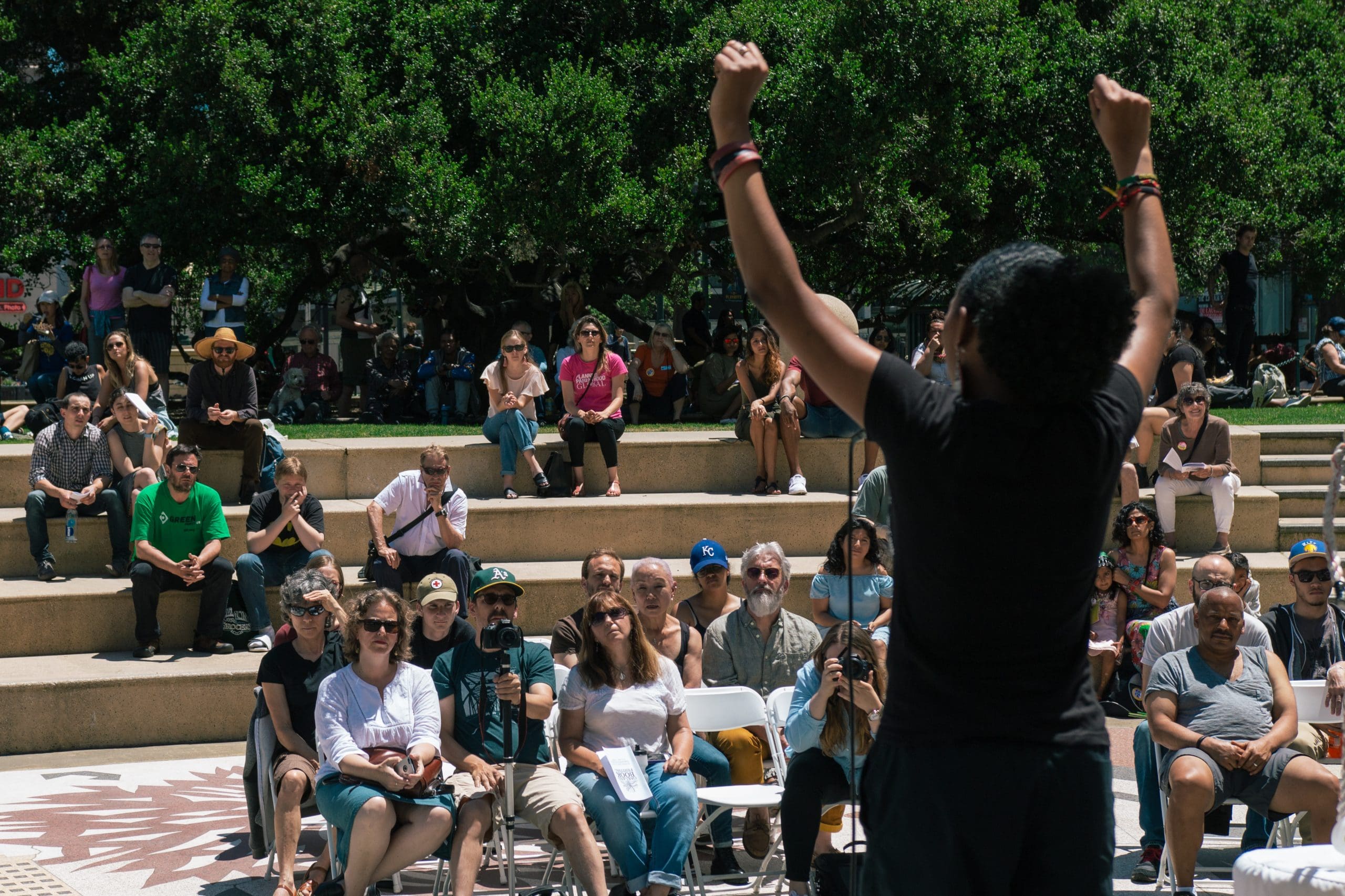 Projects, Poems, Performances, and Much Much More
The Oakland Youth Poet Laureate poets have accomplished so much. This community of amazing teens have shared their talents with Oaklanders of all ages, and with people from far beyond Oakland.
Please celebrate their words, their truths, their stories, and all that they've accomplished.
Oakland Youth Poet Laureate poets have opportunities to perform, speak, host poetry workshops, plan projects, and share their truths in so many ways. Here's some of what they've done.
OYPL Poems, Interviews, and Other Work
YouTube playlist featuring videos from the Oakland Youth Poet Laureate program.
Growing Up Oakland is a project by OYPL poets in 2018. They retrieved & shared stories of childhood in Oakland in poetry, interviews, & art.
A visual showcase of poems from writing workshops in Oakland classrooms, showing that Oakland's youth are still here despite it all.
OYPL Poets Interview OYPL Finalists
OYPL Poet Community Performances