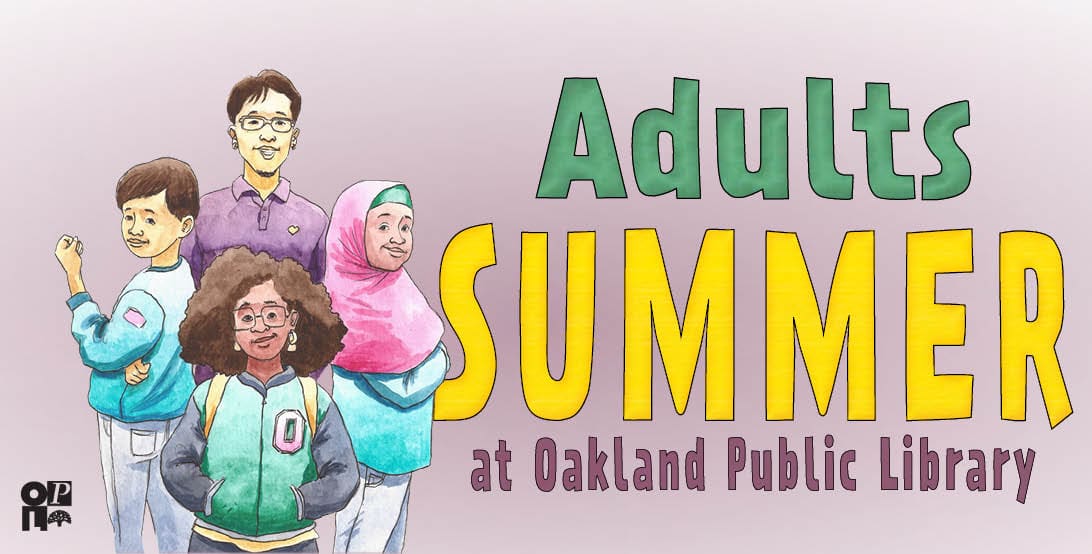 It's summer reading time for our adults too!
 Read books, listen to music, watch a movie and write a review to share to be entered into the grand prize raffle drawing for a Chromebook.
Each review earns you one raffle ticket, and you can keep reviewing all summer, through August 6 - up to 25 reviews total!
We'll have fabulous prizes for local venues and attractions, gift cards for local businesses like the Bookmark Bookstore, Oaklandish, Marcus Books, and Kitazawa Seeds.
You can also explore our website and earn badges towards a prize!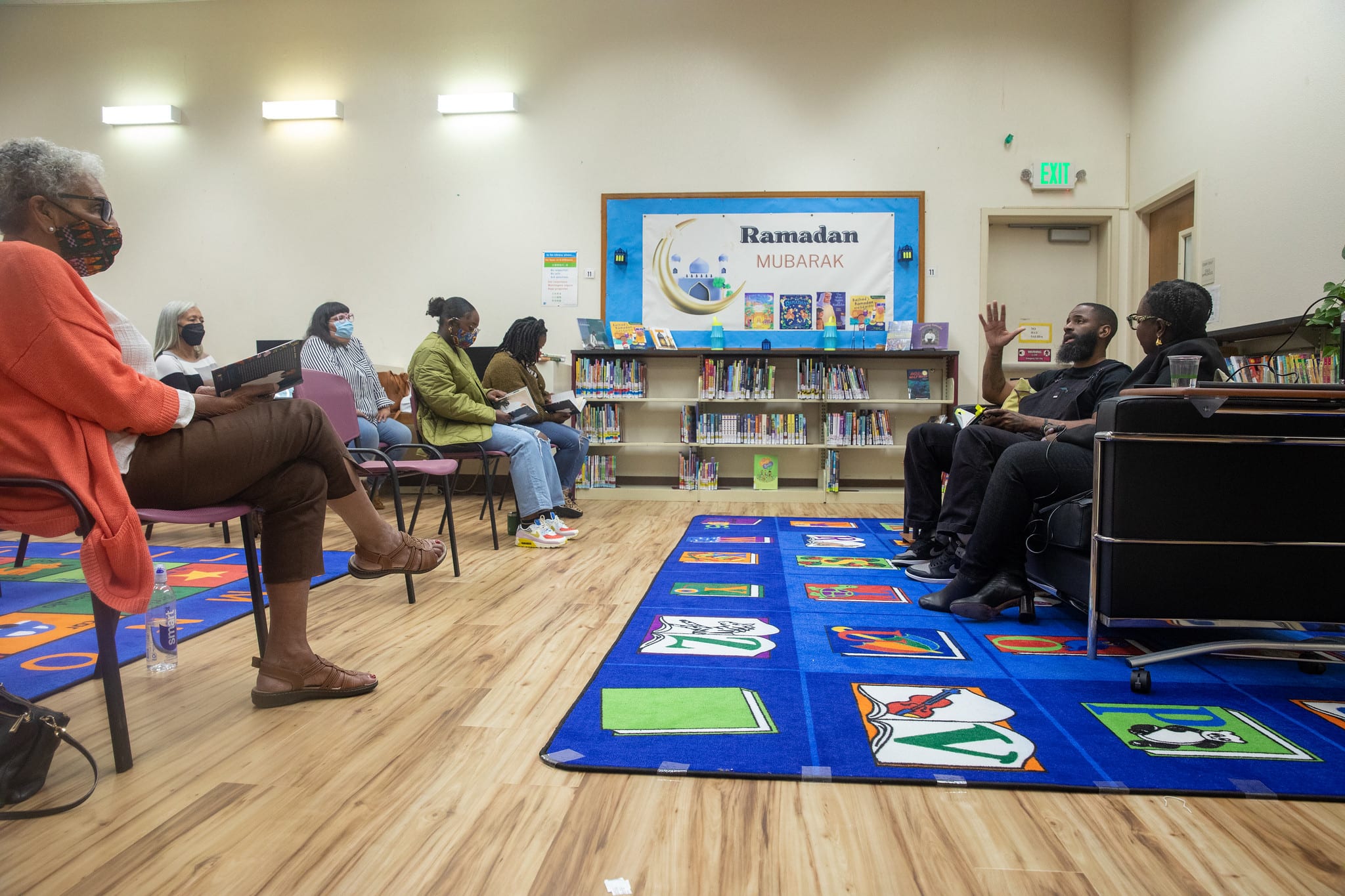 Kick-Off to Summer
Read, Listen, Watch
Grow & Play
See & Do
Learn

Join us for some events this summer!
Summer Events for Adults
Jun 25th | 1:00pm - 3:00pm
You're invited to the African American Quilt Guild of Oakland's Annual Free Demonstration and Family Workshop.
Jun 25th | 2:00pm - 3:00pm
Artist Patricia Coleman discusses her multi-media artworks reflecting the earth's solar system and the physical structure of the human body.
Jun 28th | 6:00pm - 7:30pm
Come listen to local poets at the Montclair branch