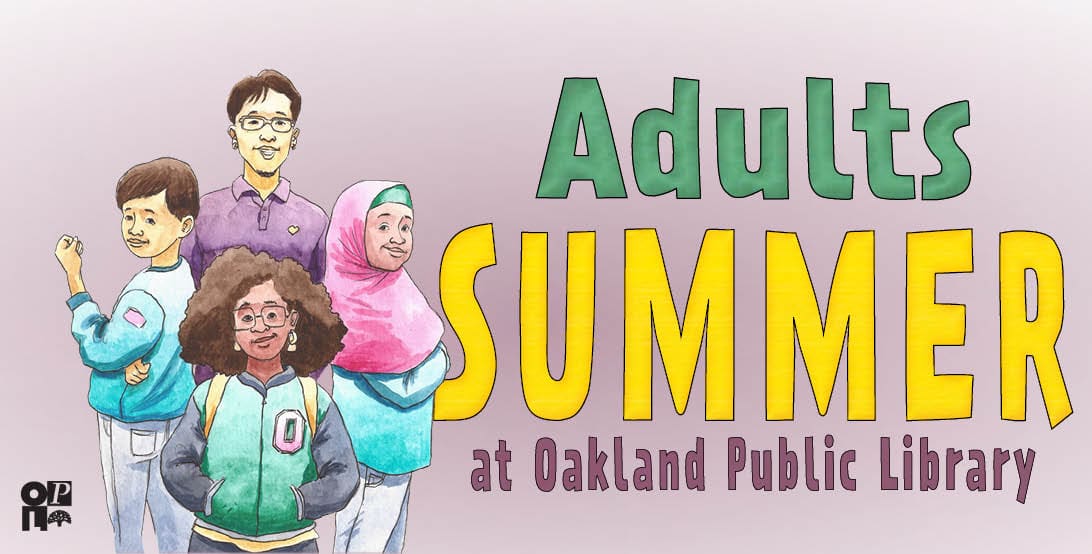 It's summer reading time for our adults too!
 Read books, listen to music, watch a movie and write a review to share to be entered into the grand prize raffle drawing for a Chromebook.
Each review earns you one raffle ticket, and you can keep reviewing all summer, through August 6 - up to 25 reviews total!
We'll have fabulous prizes for local venues and attractions, gift cards for local businesses like the Bookmark Bookstore, Oaklandish, Marcus Books, and Kitazawa Seeds.
You can also explore our website and earn badges towards a prize!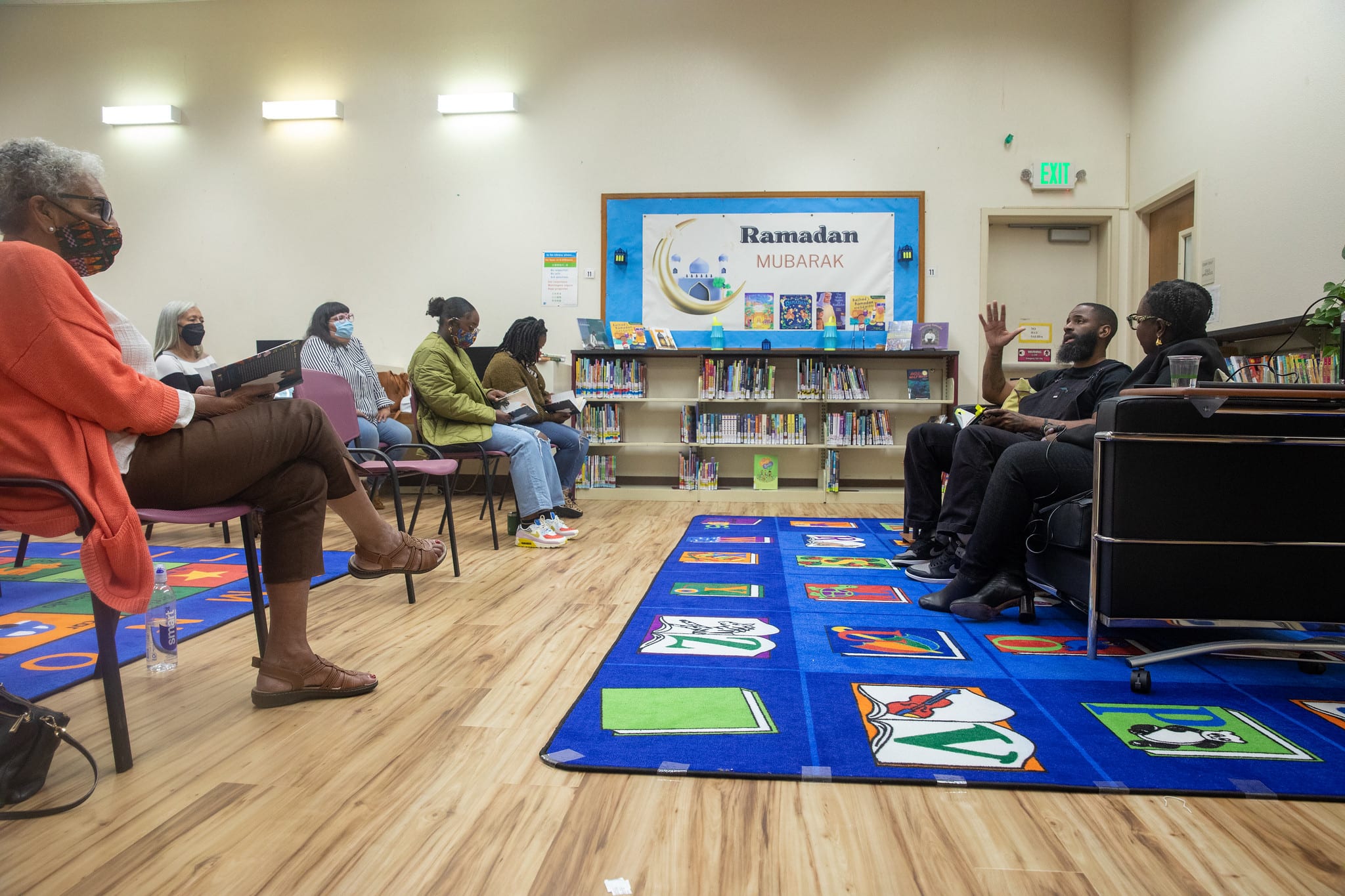 Kick-Off to Summer
Read, Listen, Watch
Grow & Play
See & Do
Learn

Join us for some events this summer!
Summer Events for Adults
Mar 11th | 12:00pm - 2:30pm
Join Susana Renaud for an unforgettable outdoor experience.
Feb 11th | 1:00pm - 2:00pm
Come and join with others in our community, sharing our stories about what life has been like for us during the pandemic – and how we cope.
Feb 4th | 12:00pm - 2:30pm
Bike East Bay League-certified instructor, Binky Brown will go over the different tools you can borrow from OPL's Tool Lending Library.
Liberation
No related upcoming events.